We are located at Dallas, Texas.
With headquarters in Texas, Intrigue IT Solutions, Inc. provides professional web design, graphics design, web application development, web hosting, online marketing, technology consulting, Hard ware, Network/Infrastructure and outsourcing services for small and medium businesses around the world. Intrigue IT Solutions, Inc. brings a fresh and innovative approach to business technology services, focusing on our customers' business needs and helping them harness web technologies that will improve their business operations. Our goal is to exceed the expectations of every client by offering outstanding customer service, increased flexibility and greater value, thus optimizing business processes and improving operation efficiency. Our associates are distinguished by their functional and technical expertise combined with their hand-on experience, thereby ensuring that our clients receive the most effective and professional service.
As experts in web technologies, Intrigue IT Solutions, Inc. is involved in every stage of web development for small and medium businesses. Our expertise includes web site design, web hosting, search engine optimization, social media, e-commerce, managed services, and on-going site maintenance. Our extensive skills encompass all aspects of implementation and operation, including business requirements definition, development of functional specifications, system design, and customizing software to fit specific client needs.
Unlike other web design firms, at Intrigue IT Solutions, Inc. we work hard to understand our clients business needs. Our associates are well versed in all aspects of small and medium size business operations. We pride ourselves on our proven track record for effectively delivering solutions that improve our clients' bottom line. This is due to effectively understanding our clients' business processes and ensuring that all business requirements are met within budget restraints and time schedules. We have also successfully implemented e-commerce solutions for locally owned businesses helping them expand their customer base and increase sales.
In order to meet the individual needs of clients, Intrigue IT Solutions, Inc. maintains a wide range of qualifications. We excel in web development, search engine optimization (SEO), and e-commerce. Our extensive knowledge base includes PHP, MySQL, Joomla, WordPress, Magento Java, Microsoft.net and Microsoft Office SharePoint. At Intrigue IT Solutions, Inc. we are continually expanding upon our knowledge and services to assist our clients with successfully implementing web design and e-commerce, Managed services (Hard Ware, Network/Infrastructure) solutions for small and medium sized businesses.
Our expertise includes web site design, Graphic design, web hosting, search engine optimization, e-commerce, managed services (Hardware and Network support), and on-going site maintenance.
We offer our clients a 100% satisfaction guarantee and a strict non-disclosure policy.
Our Mission is to build enduring partnerships with our clients by delivering world-class products and services in an environment of innovation, passion and joy.s.
Attention to every detail
Professional development
Guaranteed on result
Agile Project Management
Ready product with live preview
High quality professionals
24/7 Support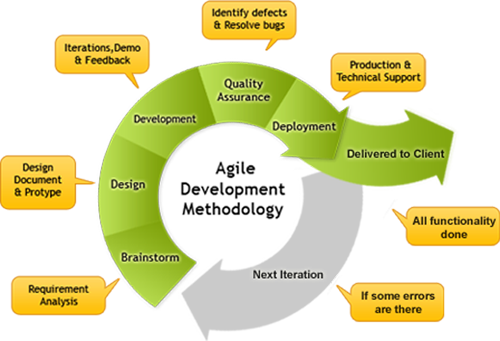 WHY INTRIGUE IT?
SPEED
By refining our project management processes over the years, Intrigue IT has reached optimal efficiency, with an average time to market 31.3% faster than conventional agency timelines. Intrigue IT understands that quicker time-to-market results in faster ROI for its clients.
KNOWLEDGE AND EXPERIENCE
With a team of professionals, our talent pool includes one of the largest teams of WordPress, Maganto Commerce, and award winning designers. Seasoned project managers guide you through the entire process, and clever user experience (UX) architects craft intuitive flows for your visitors.
MANAGED SERVICES
We don't just launch your project and leave you to fend for yourself. Intrigue IT provides ongoing support to determine strengths, analyze weaknesses and strategize for improvements. We understand it is a process, not a project, and we are constantly expanding our team of specialists.
OUR WORK
We understand that software must work every bit as good as it looks. With excellence in mind, Intrigue IT has been recognized time and time again for our custom designs and clean development. Don't just take our word for it. We invite you to peruse our portfolio and get acquainted with some of our projects.